Subscribe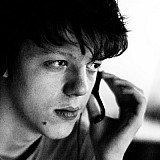 Reigning MotoGP champion Jorge Lorenzo said that, despite finishing runner up at the Circuit of the Americas, he was "much slower" in the race than he had anticipated.
With his direct rivals Valentino Rossi, Andrea Dovizioso and Dani Pedrosa all exiting the race early, Lorenzo cruised to the finish line to take the flag six seconds behind dominant race winner Marc Marquez.
"It was really important to finish the race, to get these 20 points after the crash at high speed this morning," said Lorenzo, referring to his fall in the warm-up session.
"After the crash, [it] was very difficult to convince myself that I could be competitive enough to fight for the podium - but I did a great job thinking positive starting in a good way.
"The problem was that I couldn't stop the bike - that's why I make some mistakes in the first corner, in some hairpins, trying to be in first position.
"I hoped to be faster, but today was impossible. Every time I was slower and slower, so today was not the day to fight for the victory and I knew it from lap seven or eight - so I just needed to finish the race, get these points."
Braking woes
Speaking about his race, Lorenzo put an emphasis on the difficulties he had getting the Yamaha YZR-M1 stopped after COTA's lengthy straights.
"I have a lot of confidence on braking during all weekend, but today, on the hard rear tyre and with all the benzine in the full tank, I couldn't stop the same," he clarified. "Very, very bad.
"Always with a lot of problems, always closing, always going wider - something happened.
"In Qatar, I was faster than I expected and I made the lap record. Here was the opposite - I was much slower than I expected, but everyone also have so much problems and today, as the last few years in this track, Marc made the difference. We couldn't stay with him."