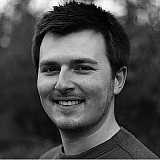 Jorge Lorenzo says matching the "unbelievable" consistency of his Yamaha teammate Valentino Rossi could prove pivotal in their fight for this year's MotoGP championship.
Following his fifth win of the season at Brno, Lorenzo and Rossi are now tied on 211 points apiece at the top of the standings, with Lorenzo ahead on countback with more victories to his credit.
And while the momentum is now assuredly on his side of the works Yamaha garage, Lorenzo says finishing on the podium for each of the remaining races – as Rossi has managed to do at every race in 2015 – will be vital if he is to capture a third premier class title.
"With Valentino, we start a new championship together, from zero like the first race," he said.
"The difference is this year Valentino has reached an unbelievable level of consistency. Even winning five races, if I cannot stay on the podium it will be difficult to fight with him.
"So until the last race in Valencia, my goal is to always be on the podium; to win when I can and to finish second or third when it's not possible.
"This way I can fight Valentino for the championship."
Marquez's chances reduced
Lorenzo was satisfied not only to eliminate the points deficit to Rossi, but also to gain five points on Honda's Marc Marquez, whose winning streak was ended with a second place finish at Brno.
"This race was important for me, not only for the points I recovered from Valentino, but also Marc, who had been one of the favourites," added Lorenzo.
"After this race, his possibilities [to catch up] reduce a little bit because it's one less race. But for sure he will push until the end at all the tracks so we have to pay attention to him."
Rossi: I have to go faster
With his 29-point lead over Lorenzo from early in the campaign now reduced to nothing, Rossi meanwhile acknowledged that he would have to up his own game in order to mount a fightback.
"It's unbelievable that after 11 races, we are on equal points," said the Italian. "So it will be a great fight.
"Jorge after the summer break came back in great shape and did two great races, also at Indy because he fought with Marc until the last lap.
"Usually Jorge is very fast in all conditions, so I know to fight for the championship with him, I have to be strong and I have to go faster."