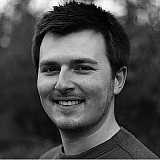 Bernie Ecclestone claims that Valentino Rossi would have been "disqualified for sure" if the controversial clash between the Italian and Marc Marquez at Sepang had taken place in Formula 1.
Rossi and Marquez came to blows at Turn 14 during the Malaysian race as Rossi tried to run his rival out wide, making contact and causing Marquez to crash.
He was handed three penalty points for his part in the incident, relegating him to the back of the grid for the Valencia finale, but was able to keep his points for finishing third.
Ecclestone thinks that MotoGP race direction was not harsh enough to Rossi, and says that the 36-year-old would have been shown the black flag had such an incident occurred in an F1 race.
"What happened is completely wrong," Ecclestone told Gazzetta dello Sport. "It is a warning for F1.
"Let me give an example. Let's suppose that Ferrari is in the running for the title and Mercedes blocks them with one of its customer teams, what would happen?
"Rossi would have been disqualified for sure. He would have had a black flag."
Right to stay in MotoGP
Some years ago, Rossi famously flirted with the idea of an F1 switch, even going so far as to take part in a number of tests with Ferrari in 2006 before ultimately deciding to remain in MotoGP.
Ecclestone has no doubts that the seven-time premier class champion made the correct decision.
"He had a couple of chances [to come to F1]," he said, "but he was at the peak of his MotoGP career.
"In Formula 1 he would have started afresh, with many doubts. He did well not to change."