Get alerts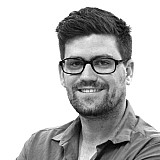 Grand Prix motorcycle racing legend Mick Doohan says Valentino Rossi winning this year's MotoGP title would be the best outcome for the sport.
The popular Italian is currently just 14 points clear of team-mate Jorge Lorenzo with 100 left to play for in the final four races, setting up an epic battle that continues this weekend in Japan.
Rossi is aiming to win an eighth premier class crown and his first since 2009, an outcome that Doohan, who won five consecutive 500cc titles in the 1990s, believes would deliver a major boost to MotoGP.
"It would be good for the sport, it would certainly resonate through," Doohan told Motorsport.com when asked who he thinks will take the 2015 crown. 
"Both those guys are friends of mine, so I'd equally like to see Lorenzo win, but for the sport I think it would be good for Rossi to win."
Title fight will be close
While he has backed a Rossi win, Doohan says he expects the fight to do down to the wire – and that Lorenzo's shoulder injury is unlikely to play a part.
"Lorenzo I think is quicker on his day, especially on a lap, so it's shaping up to be a pretty exciting last few races," added Doohan.
"Unless I'm mistaken, once he gets on the bike [the shoulder] should be fine. You'll certainly see that this weekend if it's an issue, but I think he'll be fine.
"Injuries are the biggest concern for any of the championship contenders in motorcycle racing, just because of the inherent dangers of motorcycles. 
"But injuries aside, I think the battle will be played out on the race track – and I think it will be an exciting one.
"You've also got two Hondas in there that are bloody quick, and then three Spaniards in there and a last race that is in Spain!"