Subscribe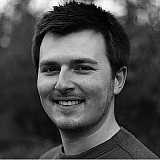 Jorge Lorenzo still believes that it will be tough to beat Yamaha teammate Valentino Rossi to this year's MotoGP title despite having beaten the Italian in each of the last two races.
Following a troubled start to the 2015 campaign, Lorenzo has hit his stride in recent weeks, following up a dominant first win of the year in Jerez with another commanding victory at Le Mans.
This has allowed the 28-year-old to close to within 15 points of championship leader Rossi, but Lorenzo is nonetheless remaining cautious on his prospects of beating the Italian to secure a third premier class crown.
"In the last two races, we have done a good job and I didn't make any mistakes, but Valentino has had a great beginning of the championship," said Lorenzo during Sunday's post-race conference.
"It seems he always has problems in qualifying, but in the races he's very consistent.
"To reduce the gap in the championship has been very difficult, and it will be very difficult in the future."
Yamaha must capitalise on Honda struggles
Lorenzo also believes that it is vital for Yamaha to take advantage of Honda's apparent struggles following a race where Marc Marquez finished a distant fourth.
"Marc is making some mistakes and losing some points and [Honda] is struggling more than a year ago, so when you have this opportunity you have to take profit of it," he explained.
"We have to keep winning when we can and finish on the podium when that isn't possible."