Get alerts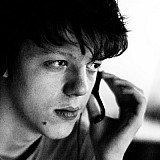 Yamaha rider Valentino Rossi says he was taking too many risks in the fight for victory in the penultimate race of the MotoGP season at Sepang.
Rossi ran almost all of the Malaysian Grand Prix in the leading pack, which thinned in the second half of the race as Cal Crutchlow, Marc Marquez and Andrea Iannone crashed in quick succession.
But when only Andrea Dovizioso and Rossi were left standing in the battle, the Yamaha rider ran well wide at Turn 1 with five laps to go, allowing Dovizioso to come through into the lead and escape into the distance.
Rossi, whose second place finish allowed him to secure runner-up in the standings over teammate Jorge Lorenzo with one race to spare, said: "My first target was to arrive in front of Jorge for the second place, but I wanted also try to win, because I felt good with the bike from the beginning.
"But I had to fight a lot with Iannone, and Iannone was fast. After, when I went in front, I was optimistic, [of winning] but when the water on the track got less and the temperature got higher, I was a bit in trouble with the tyres, especially with the front.
"I had two moments, I risked too much, I did a mistake and in that moment Dovizioso was too fast and he went [away out front]."
Rossi added that it had been crucial for him to finish ahead of his Ducati-bound teammate Lorenzo in the standings.
"It's important, because the battle with Lorenzo is always very high, and when you beat a rider very strong like Jorge, it's great," he said.
"At the end it was a good season, and I wanted to try to win [the championship], but it was impossible."