Get alerts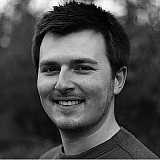 Valentino Rossi is remaining cautious on his chances of taking a podium finish in the final MotoGP race of the year in Valencia, as he believes Maverick Vinales is in better shape than he is.
After a subdued run to ninth in third practice on Saturday morning, Rossi found time in FP4 and in qualifying, ending up in third place and 0.727s slower than teammate Lorenzo.
However, the Italian believes that both Lorenzo and Marc Marquez are out of reach at a track where he has historically not been at his best, while highlighting future teammate Vinales as another threat.
"To stay on the front row is always a good feeling, this time also more because I struggle a bit too much on this track," said Rossi. 
"Yesterday was a difficult day. This morning we improved the balance of the bike, but I wasn't strong enough anyway. In the afternoon we did another improvement and then in qualifying I felt good.
"I wanted to make [1m] 29s, but the front row is good because in Valencia it's difficult to overtake."
Speaking about his prospects for the race, he added: "At this moment, Lorenzo and Marquez are faster, and also Vinales is very strong, stronger than me.
"If I want to fight for the podium, we need to improve a bit and be stronger. Also for this reason it's important to start on the front row, make a good start and try to fight."
Vinales had matched the pace of Lorenzo and Marquez in FP4 before dropping back to fourth in qualifying, but the Suzuki rider remains confident of taking the fight to his compatriots in the race.
"[Lorenzo and Marquez] just went a little bit away in the qualifying," said Vinales. "In FP4 we are exactly same on the same tenths, but we didn't do a good qualifying.
"But I feel confident for tomorrow. I have come from many races when I did a good start and a good first lap, so we're going try to push from the first lap until the end, trying to be in the front."
Additional reporting by Oriol Puigdemont