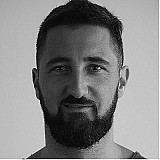 Valentino Rossi admits that Maverick Vinales' speed in his first MotoGP test with the Yamaha took him by surprise, and that he expects his new teammate to give him the same problems as Jorge Lorenzo.
Speaking to Deejay Radio, Rossi discussed his new teammate, and said that he would have preferred the Japanese manufacturer to hire someone other than the 21-year-old ex-Suzuki rider.
In Valencia, two days after the season ended, Vinales rode the Yamaha for the first time and left the circuit with the best time, earning praise from Rossi.
A week later, Yamaha did not want to release any details about the private test at Sepang where, apparently, the Catalan was very fast again.
"I would have preferred someone like Pedrosa [as a teammate], older," said Rossi.
"With Vinales I was hoping that I would have fewer problems, but after the first test I realised that, even in the best of cases, he will give me as many problems as Lorenzo."
After that, 'The Doctor' spoke again about the reasons that led to his relationship with Lorenzo to become so tense: "It got ruined by what happened at the end of 2015. From then on it was never the same.
"With Vinales it will probably be a bit better."
"Marquez showed a lot of things last year"
Marquez also received a special mention, as Rossi praised the Spaniard for his talent, but at the same criticised him for the role he played at the end of last year.
"Luckily Marquez is not my teammate," said Rossi. "I think at the end of last year he showed a lot of things.
"Between us there will be nothing else anymore, just a relationship of respect. As a rider he is very fast, he never gives up. I would say that he is a bit too fast!"