Get alerts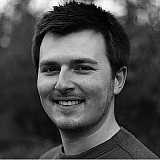 Valentino Rossi has admitted thinking about trying to close the 33-point deficit to MotoGP points leader Marc Marquez would be "not smart" until Yamaha can solve the issues that held it back in Austria.
Rossi limped home to a seventh-place finish last Sunday at the Red Bull Ring, trailing not only teammate Vinales in sixth but also the year-old Tech 3 Yamaha of Johann Zarco, who finished fifth.
With Marquez coming a close second to Ducati's Andrea Dovizioso, it means Vinales is now 24 points off the summit of the standings, with Rossi a further nine behind.
The Italian rider said it was important not to get fixated on Zarco's performance when the three Yamaha riders were all outclassed by both the works Honda and Ducati squads in Austria.
"It's not very smart to think about winning the championship when you're seventh," said Rossi. "First you must try to be competitive. 
"Zarco is happy because he beat me and Maverick, but if I finish fifth I am not happy.
"I did half the race with the Honda and the Ducati and the other half with the other two Yamahas, I saw were are much more in trouble in acceleration compared to others when the tyre drops.
"More than thinking about beating Zarco, we should think about fighting Honda and Ducati."
Giving his views on the situation, Vinales said he was against any further changes to the chassis, despite having scored only one podium since switching to the new frame in Assen.
But Rossi was adamant that the solution to the problem would have to come in the form of new material from Yamaha's Iwata base.
"We have to get help from Japan," he added. "Honestly, if we had to do another race in one hour, I would not know what to change because we did everything to avoid this problem and we failed.
"So I don't think the solution is in the box."
Nonetheless, Rossi held out some hope that next weekend's Silverstone race could prove a different story to Austria, with a more flowing track layout and the likelihood of cooler temperatures.
"In Brno I was fast, but I missed the opportunity to get on the podium because of the flag-to-flag [pitting error]," he said.
"Maybe Silverstone will be more like Brno and our bike will be fast."
Additional reporting by Oriol Puigdemont