Get alerts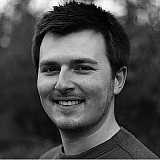 Yamaha's Valentino Rossi says a tyre issue was to blame for qualifying in a "difficult" seventh position for MotoGP's Austrian Grand Prix at the Red Bull Ring.
After struggling on Friday with flu, Rossi appeared back up to speed in Saturday morning practice, ending up fifth-fastest and only half a second off the pace of a dominant Marc Marquez.
But in qualifying, the Italian veteran could manage no better than a third-row starting spot, qualifying not only behind teammate Maverick Vinales but also the satellite Tech 3 Yamaha of Johann Zarco.
Saying he felt he had the potential to be on the front row, Rossi reckoned an issue with the soft rear tyre he used for his second run was responsible for his lacklustre showing.
"From the first exit [in third practice] we improved a lot the balance of the bike and I feel comfortable, I was always quite competitive," Rossi said.
"With the soft for the qualifying I was quite strong, but unfortunately the second tyre doesn't work well. I had less grip and a lot of spinning.
"I tried to push at the maximum but it was impossible to improve. My potential was to be in the top five for sure, also [possibly] on the front row. Unfortunately sometimes it happens, this time it happened to me.
"I have to start from the third row; that is always quite difficult. But my pace is not so bad, we have to try pushing from the beginning to the end and we'll see.
"I think the tyre choice will be very crucial, because all the options are open so it will be very important to make the right choice."
New fairing a boost
Having previously discounted the possibility of using a new fairing he tried in Brno testing for the Austria weekend, Rossi tried it in Saturday morning practice and kept the bodywork for qualifying.
"Sincerely I think this is maybe not the best track [for it], but yesterday we had a lot of wheelie issues so we decided to test, because it could help for the wheelie," he said.
"In fact it's good to ride, it helps me. So I think we will we use it."
Additional reporting by Oriol Puigdemont