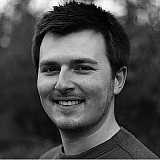 Valentino Rossi insists his relationship with MotoGP rival Marc Marquez has been permanently ruptured by the events of 2015, and can "never be recovered."
Rossi and Marquez were at the centre of controversy last season after the pair came to blows while fighting for position during the Malaysian Grand Prix at Sepang, causing Marquez to fall.
The subsequent penalty handed to Rossi relegated him to the back of the grid for the Valencia season finale two weeks later, the Italian losing out on the title to Yamaha teammate Jorge Lorenzo.
Afterwards, Rossi told media he believed Marquez had been acting as Lorenzo's "bodyguard" during the title decider, having already accused the Honda rider of assisting his countryman at Sepang and Phillip Island.
Marquez's actions are something the seven-time premier class champion says he will "never forget."
"After last season, nothing will be the same," Rossi told Motosprint. "But our fight will be more genuine. Everyone can see what he really thinks".
"I said I won't forget what he did. It would be hypocritical to say that it's over and shake his hand, because it's not true. I'll never forget what happened.
"It would have been better that Marc had continued to focus on his own races. His intentions were clear, with the icing on the cake being the Valencia race.
"However, now it is no longer relevant. After what happened, our relationship can never be recovered. I like to do real things, not to pretend."
"I will be much stronger"
Rossi is adamant that the bitter experiences of last season will only provide further motivation for 2016, a year in which he must decide whether or not to continue in MotoGP.
"Tough experiences only strengthen you," he said. "This means that this year I will be much stronger than last year. I will be very hard to beat.
"I am very motivated, I'm happy to start another season and have another chance to fight with Lorenzo and Marquez."