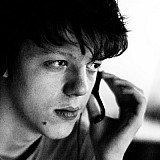 Yamaha rider Valentino Rossi admits he is "not very happy" with how the Phillip Island test concluded, as he finished well adrift of teammate Maverick Vinales.
Vinales, who had topped Thursday, was then three tenths clear of the pack in the final running of the three-day test - with Rossi ending up 11th on the day, 0.921s off, despite posting his best time of the test.
While the Italian stressed he was focusing on used-tyre race pace rather than getting the best possible laptime, Rossi admits he and his team will need to do better in the final pre-season test at Qatar.
"I struggled quite a lot on both tyres, especially the front," Rossi said. "For sure these conditions, this temperature is completely different to the Grand Prix, and [the tyre] was a bit too soft. But sincerely it was not my main programme.
"We tried to work a lot on the pace for the second half of the race, because we suffered last year. We tried something quite different but in the end we didn't improve a lot. We have to try something else.
"I think that the bike has good aspects, especially about the engine, but for sure this test was more difficult for me. So I'm not very happy, we need to try better in Qatar."
Asked to sum up how the three-day test had gone for him overall, Rossi conceded: "We work a lot to try to improve the feeling of the bike on old tyres, we took a lot of data, we made a hard job, but in the end we didn't fix our problems. So we have to try something else for Qatar."
Despite the mixed emotions from the test, however, Rossi feels he is not far off current pacesetters Vinales and Marc Marquez.
"I'm pretty close, although Phillip Island is a strange track," he added. "Also here, like in Malaysia, the fastest were Marquez and Vinales. We will have to work to arrive closer to them.
"More or less I would say we are there, but in Malaysia at the end I was able to do a good time. If we look at the distance to the top riders, maybe here was a bit worse."
Additional reporting by Oriol Puigdemont