Subscribe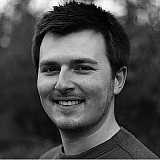 Valentino Rossi says this year's MotoGP title battle has proven to be toughest of his 15-year career in Grand Prix motorcycle racing's top flight.
Heading into this weekend's race at Silverstone, Rossi is level on points with Yamaha teammate Jorge Lorenzo atop the riders' standings, albeit with the Spaniard ahead on countback having taken five race victories to Rossi's three.
Asked whether a potential eighth premier class title would be the hardest-fought of his career, Rossi said the fact that arch-rival Lorenzo, as well as defending champion Marc Marquez, is at the peak of his career has made the 2015 season the biggest challenge he has faced so far.
"This would be the hardest title, because to fight against Marc and Jorge in this moment of their career when they are at 100 percent is the most difficult for sure," he said.
"In 2009 I beat Jorge, but I had more experience, I was further ahead in many ways. Now it's more difficult.
"To come back and fight for the championship has been my target since 2009, but [during the difficult years] I wasn't sure it could happen. So I'm very happy about my work."
"In battle, anything can happen"
Rossi nonetheless is under no illusions about the scale of the task that lies ahead in the remaining seven races, highlighting the need to stick with Lorenzo from the opening lap and disrupt his rhythm.
"Jorge is very fast, and it is not easy to go as fast and him and be on his level," conceded the Italian.
"If I'm able to stay at his level of speed, and start higher in qualifying and go faster from the first lap like Jorge is able to do, then we can fight to the end.
"In the battle, anything can happen - but the first thing is to be as fast as Jorge."