Get alerts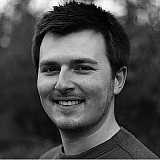 Valentino Rossi has ruled out staying in MotoGP for only one more season after 2016, saying any new contract to remain in the sport would be for two years.
The seven-time premier class champion, along with the majority of riders, is out of contract at the end of 2016, and must decide whether or not he wishes to extend his 20-year career at grand prix level.
But the Italian, who turns 37 this month, says there is no question of committing to only one more season, meaning he will either bow out at the end of 2016, or remain until 2018.
"At the end of 2016 my contract expires, and I will have to decide whether to continue for another two seasons," Rossi told Sky Italia.
"All contracts are for two years, so if I continue, it will be for another two seasons.
"It will be like in 2014, when I said that I would decide [whether to continue] after the first few races."
The Yamaha rider added: "It would be nice to be able to decide in Valencia, calmly, but the rider market starts moving before that. I'll see how the first five or six races go and I will decide."