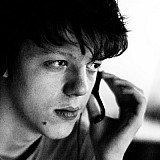 Valentino Rossi admits himself and Yamaha are left with a lot of work to do after a "big crash" with the 2017 bike sidelined the Italian for much of the first day of the Valencia test.
Rossi crashed just after halfway point in the seven-hour session, having sat atop of the timesheets at that point.
The Italian, who eventually finished the day as runner-up to new teammate Maverick Vinales by 0.02s, did head back out later in the session, but ended up with less mileage than anybody else in the top six.
"Unfortunately, it was not a small crash, it was a big crash," Rossi said.
"We have just two front tyres soft, the tyre that we used in the race - but unfortunately we have to try to make more work on the new bike.
"We tried with the hard, but I don't finish the second lap. Fortunately, I'm ok, I was not injured - but unfortunately the bike was quite damaged, and this made us lose more than half of the day.
"Now the guys work on the bike, repair for tomorrow - I think tomorrow we have some work to do.
"And the rest was not so bad, also because the laptime was quite good, I am in second position so it is positive for the first day."
"Expected more" from new engine
Rossi gave a vote of confidence to the new chassis, but was more reserved about the new-spec Yamaha engine, saying it was "not fantastic" on Tuesday.
"About the chassis, the first feeling was good but unfortunately I did just seven-eight laps and when we start to work on the bike, I crashed. So remains a lot to do.
"The engine is the first evolution of the engine, but sincerely speaking I expected a little bit more, we are not fantastic, I think we have to work still."
The Valencia MotoGP post-season test will conclude with a second day of running on Wednesday.
Additional reporting by Oriol Puigdemont