Subscribe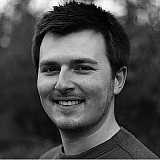 Seven-time MotoGP champion Valentino Rossi can add to his already incredible record of success in the championship, according to series promoter Carmelo Ezpeleta.
Rossi's return to the summit of MotoGP has been the main headline of the season so far, the 36-year-old rebounding from a difficult couple of seasons to lead this year's riders' standings by 15 points after winning two of the first four rounds.
Valentino is a global icon; his presence in MotoGP is very important.

Carmelo Ezpeleta, Dorna Sports CEO
And Ezpeleta, the CEO of the championship's promoter Dorna Sports, believes that Rossi is now in the position to go on to win more races and titles in the future.
In an interview with Italy's Omnicorse, Ezpeleta said: "Valentino is a global icon. His presence in MotoGP is very important. 
"The evidence we have from the young riders arriving in the premier class see him as a reference point and always show him great respect. 
"What Rossi showed us last year was already more than enough to prove he could still compete for wins. 
"Those who criticised him must now be silent, because Rossi has the desire and motivation to keep riding - he feels mentally ready to win more races and championships."
Ducati shows rules approach was right
Ezpeleta also says that the fact Ducati has returned to competitiveness vindicates his approach of taking a hard line with those originally opposed to MotoGP's evolving regulations.
"I did not fight a war; there were only differences of opinion with the constructors," he explained. 
"I decided to pursue my own ideas, trying to convince the sceptics who were initially opposed, but now I think it's clear to all that we are on the right road."
"It's thanks to the generosity of Honda and Yamaha that the constructors who had not won in recent years are back to being competitive."