Subscribe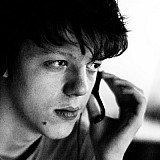 Valentino Rossi says he was impressed with new teammate Maverick Vinales' Yamaha test debut in Valencia, dubbing the Spaniard's Wednesday benchmark a "huge laptime".
Vinales, who joins Yamaha after two years with Suzuki, spent the two post-season test days at Valencia riding the 2016-spec M1 bike.
The Spaniard was quickest on Tuesday by 0.020s over Rossi - and then set the overall best time of the test on Wednesday with a 1m29.975s.
"He was quite impressive already from yesterday, and today also more," Rossi said of his newcomer teammate.
"He was able to do a [1m]29[s], that's a huge laptime.
"I think it was a great debut for him."
Yamaha has "a lot of work" to do
While VInales spent the test adapting to Yamaha on a 2016-spec bike, Rossi trialled several configurations to assess the progress made for next year.
"Today we worked more, we did a lot of laps - and it was good work. We compared a lot the new bike with the old bike, the new engine with the new chassis also together," Rossi said.
"We have a lot of work [to do], for sure, especially about the engine, but also about the chassis.
"The first feeling is good, but we need something different in the setting, we need a little bit more time to understand the balance.
"We have to concentrate on the engine, the acceleration, try to have a good exit from the corner."
Asked whether he saw any improvement in the engine compared to Tuesday - when Rossi had dubbed it "not fantastic" - he said: "The feeling is very similar [to Tuesday]. It's just the first step but the first impression is [it's] not a huge improvement. We need to work."
Additional reporting by Matteo Nugnes