Get alerts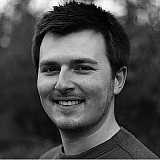 Valentino Rossi concedes he was "not fast enough" at Valencia to beat Andrea Iannone to the bottom step of the podium in the MotoGP season finale.
The Italian duo were embroiled in a fierce scrap for third place at the Spanish circuit, having both dropped behind Marc Marquez in the fight for second behind Jorge Lorenzo with 10 laps remaining.
Rossi and Iannone swapped places on numerous occasions throughout the race, with the Ducati rider enjoying a straight-line speed advantage that allowed him to immediately counter-act the moves Rossi put on him.
In the closing stages, the seven-time premier class champion's pace began to ebb with tyre wear, and he ultimately was forced to settle for fourth place behind fellow countryman Iannone.
"For sure I'm not happy to lose the podium, it was a very tough race but also a good race and I enjoyed a lot the battles," said Rossi.
"I was able to overtake Iannone and stay some laps in second place, but I was not fast enough to take some margin. So after we started to fight, and Marquez in the second half of the race was a lot faster, no way [to keep up] with him.
"After we continue the battle with Iannone, it was a very hard fight, it was good. I tried everything, but unfortunately Iannone was faster, and on the last lap he did a very good time, better than me.
"I suffered a bit, unfortunately at the end I just finish fourth. We try everything, but not enough for the podium."
Asked why he was unable to match Yamaha teammate Lorenzo's pace in the Valencia race, Rossi replied: "Jorge at this track is better than me, he's faster.
"I think at the end, most of all is that I suffer a lot with the tyre, especially for me the front tyre, I don't have the right tyre for me.
"I wanted to race with the hard, but I didn't have enough grip on the left [side]. Today with a bit more temperature I suffered a bit with the soft."
Additional reporting by Matteo Nugnes