Get alerts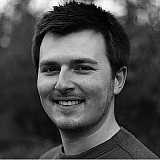 Valentino Rossi says his current MotoGP title battle against Jorge Lorenzo bears comparison to his battle for supremacy with Casey Stoner in 2008.
The Australian two-time champion was a famously bitter adversary of Rossi's during his stint with Ducati, with the 2008 season marking the height of their enmity.
When asked to compare his fight with Lorenzo for this year's title battle to those with his past rivals, Rossi said the Spaniard's sheer pace at every circuit made it most similar to his duel with Stoner – dismissing former opponents Max Biaggi and Sete Gibernau as less quick.
"If I have to compare it to the past, it was more similar with the battle I did with Stoner in 2008," said Rossi, "where I have try to go and fast as possible against a rival who is so fast in every track and in every condition.
"Stoner had a different bike, but this time with Jorge we are on the same bike so it's a bit different.
"It was different to fight against Biaggi and Gibernau, because at that time I was a little bit faster than them, so it was the opposite, so for sure this is the most difficult."
Third places not enough
With 23 points in hand over Lorenzo heading into this weekend's Aragon race, Rossi finds himself in the enviable position of not having to push all out for wins in the final five rounds.
But, the seven-time champion says he can't afford to finish behind Lorenzo and Marc Marquez as a matter of course, as his cushion will quickly evaporate if he does so.
"23 points can be a good advantage, but also not enough, because Jorge is strong at every track and he can win every weekend," Rossi admitted.
"At the same time Marc is at the same level, so if I arrive behind those two in the next races, I will lose all my advantage.
"So the target is work well during the weekend and arrive on Saturday fast, and fight with them for the podium."