Subscribe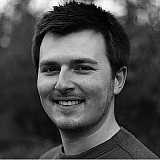 Valentino Rossi was forced to concede defeat in his enthralling battle for second position against a rejuvenated Dani Pedrosa in the Aragon Grand Prix.
While Marc Marquez crashed out and Jorge Lorenzo raced to a dominant win to close the points deficit to Lorenzo to just 14 points at the head of the standings, Rossi and Pedrosa became embroiled in an epic scrap over the runner-up spot.
After three failed passing attempts in the final five laps, Rossi managed to nose ahead on the very last tour at Turn 5 – only for Pedrosa to immediately retaliate and retake the place, forcing the seven-time premier class champion wide in the process.
The Yamaha rider made one final attempt later in the lap at seizing second but couldn't make it stick, leaving Pedrosa to take his equal best finish of the year.
"I played all my cards," admitted Rossi. "It was difficult today because Dani was very strong and motivated in battle, so I give my maximum and during the race I try to understand the places I can attack.
"I had some places where I was good, but it was not enough. On the last lap I try three times, it was a great battle, but unfortunately for me today Dani was stronger."
Pedrosa shows his muscle
For his part, Pedrosa said he was delighted with second place, his third podium of the finish of a troubled 2015 campaign which saw the Spaniard require an arm pump operation early in the year.
"I must be happy because today I beat Valentino in a straight fight, and normally he beats everyone!," quipped the Spaniard.
"It was quite challenging, he knows my weak points, and he started to attack me early. But I was strong today mentally and I held him for many laps.
"He tried one place, another place, but I came back all the time. I knew I had to stay in front because I had less edge grip, but I was able to stay in front and I managed to arrive second."