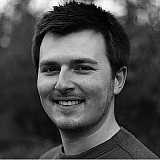 Valentino Rossi admits that losing out on this year's MotoGP title still plays on his mind three weeks on from the infamous Valencia title showdown.
Having led the standings all season from his victory in the Qatar curtain-raiser, Rossi was ultimately pipped to title honours by Yamaha teammate Lorenzo in the final round by five points.
The Italian was however adamant that he had been denied by an alliance between Lorenzo and Marc Marquez, whom he accused of acting as Lorenzo's "bodyguard" at Valencia, an outcome that Yamaha boss Lin Jarvis said had left Rossi feeling "completely empty."
That followed the controversial clash between Rossi and Marquez at Sepang, which resulted in the former being demoted to the back of the grid for the title decider.
Speaking at the Monza Rally, the 36-year-old confessed that the events of the final part of the season still haunt him – although he is still proud of what he achieved during 2015.
"They were difficult days; I still think about them", Rossi told Motorsport.com. "But the worst is behind me.
"I must say that we had a great season despite the sad ending, and there remain great memories of a season full of satisfaction.
"But I have to live with this disappointment, which I think you can never overcome completely."
Interview by Giacomo Rauli