Subscribe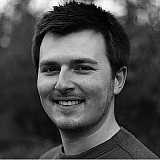 Valentino Rossi has revealed he is "quite afraid" of what will happen between himself and Marc Marquez in 2016, saying that he doesn't know where their feud will end.
After Lorenzo was crowned champion with a win at Valencia, Rossi was quick to condemn Marquez, who he felt was acting as a "bodyguard" for his compatriot - behaviour that he went on to describe as "embarrassing" for the sport.
And while Rossi moved to quell fears that he might choose to hang up his leathers in the aftermath of the controversy, he admitted that he's anxious about what could happen between himself and Marquez on track next season.
"I have a lot of passion for what I do and I won't change my future plans because of what happened. I will continue to do my job," the 36-year-old Italian told the media.
"I don't see being teammates [with Lorenzo] next year will be a big problem.
"But I'm quite afraid of what will happen next year, because with a rider like Marquez, who decides to not win a race just to cause harm to someone else, I don't know where it will end."
Rossi went on to attack Marquez further, admitting that he is concerned for the future of MotoGP with the young Spaniard set to remain one of the championship's leading lights for many years.
"Marquez is the future of MotoGP," Rossi continued. "He's a great talent, he's 22 years old and has many years left in his career.
"But all weekend he told lies, saying he will do everything to beat Lorenzo because it is important for Honda, then doing the opposite in the race.
"I think it's a real kick in the balls for everyone."
He added: "We have always been proud of MotoGP, because when we take to the track we always give everything.
"Starting today, something has changed."
Rossi also revealed that he had expressed his concerns about Marquez trying to settle the title in favour of Lorenzo at Valencia when he met MotoGP chiefs on Thursday.
"On Thursday I had the opportunity to meet with the bosses of the championship, and I had already said what would happen three days in advance," he said.
"They told me it was impossible, and yet it happened exactly like that."