Subscribe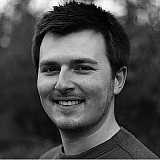 MotoGP legend Valentino Rossi has always needed to have an enemy on track throughout his career, according to HRC vice-president Shuhei Nakamoto.
Rossi found himself at the centre of controversy last season after his famous clash with Marc Marquez at Sepang, which resulted in the Italian being relegated to the back of the grid for the Valencia finale two weeks later.
After losing the title to Yamaha teammate Jorge Lorenzo, Rossi accused Marquez of riding to help his compatriot, but Nakamoto reckons this adversarial approach has always been part of the Italian's mentality.
"The fact is that Valentino has said certain things and that more than 50 percent of the fans have believed," Nakamoto said in an interview with Gazzetta dello Sport.
"If Valentino speaks in order to damage the image of Honda, it's something we cannot control.
"In his career he has always needed enemies: [Sete] Gibernau, [Max] Biaggi, [Casey] Stoner. This I like about him - it shows he is normal, he's not God."
Clean slate for 2016
Asked if he felt the battle between Marquez and Rossi at Sepang had taken on a personal dimension, Nakamoto insisted that his rider behaved as he always does in battle.
"Marc always races to win, and when there is the opportunity to overtake, he tries," he said.
"At Sepang they both made a mistake; they slowed each other up and allowed [Dani] Pedrosa and Lorenzo to get away."
He added: "[Next year] I expect a clean fight on the track. The holidays have helped Marc to reset, I hope it's the same with Valentino."