Get alerts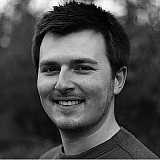 Grand Prix motorcycling legend Giacomo Agostini has put Valentino Rossi's chances of securing this year's MotoGP title at 80 percent following last weekend's San Marino Grand Prix.
After his victory in the rain at Silverstone allowed Rossi to wrest back the championship lead from Yamaha teammate and arch-rival Jorge Lorenzo, mixed conditions at Misano saw the Italian further consolidate his position, finishing fifth while Lorenzo crashed out.
Rossi now has a 23 point buffer at the head of the riders' standings – and while the 36-year-old fears Lorenzo could yet overturn his advantage in the remaining five races, Agostini believes Rossi is in a very strong position to match his own total of eight premier class championship victories.
"It's not easy to catch up 23 points on Valentino," said Agostini according to GPOne.com.
"The championship is still open but it's Valentino who leads, not just anyone. A rider like him knows how to win races and gather points. Vale has an 80% chance of winning the title."
"I would have pitted earlier"
During the dry-wet-dry Misano race, most riders made two bike changes as the conditions evolved, and the timing of these stops had a crucial bearing on the result.
Marc Marquez jumped ahead of both Rossi and Lorenzo by pitting for a second time earlier than either, while Lorenzo overhauled his teammate by stopping one lap sooner prior to his crash, although Agostini reckons all three riders mistimed their second bike swaps.
"Lorenzo made a mistake," added Agostini. "I would have pitted two laps earlier than Marquez did.
"But we must point out that twice in those situations it started to drizzle again. [Deciding when to pit] was not an easy choice."