Get alerts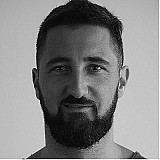 Yamaha announced on Saturday morning a new two-year contract for Valentino Rossi, extending the deal that was due to expire this year until 2018.
"I am very happy to announce that Yamaha and I have extended our contract and will continue working together in MotoGP for the next two years," said Rossi.
"I am very satisfied with this decision, because it has always been my plan to compete in motorsports for as long as I can be competitive and find it enjoyable at the same time.
"Ever since I returned to Yamaha in 2013 I have felt like I am home again and this showed in the results. I get great enjoyment out of working with my crew and the rest of the Movistar Yamaha MotoGP team.
"Their support for me has known no limit and I want to thank them sincerely for that. I'm feeling greatly motivated to keep riding my YZR-M1 for the best results possible, this year and the following two seasons."
The Italian, who will then be 39, made it clear some time ago that his intention was to keep on racing for a few more years, a wish that Yamaha has accepted gladly.
For the team, the Italian continues to be its main assets in terms of image, despite the three last titles having come from Jorge Lorenzo (2010, 2012 and 2015).
With this deal, Rossi achieves something that his teammate had been chasing for weeks, and it remains to be seen how the reigning world champion will digest the news.
Lorenzo is debating whether to extend his stay with the Japanese marque or start a new adventure with Ducati, which is offering him a blank cheque to write down whatever he wants.
Apart from what the Spaniard decides, it will also be interesting to see the effect the move has on the rest of the field, especially for the HRC riders, Marc Marquez and Dani Pedrosa, and for Maverick Vinales (Suzuki).
This 2016 season will be the 11th for Rossi in Yamaha's colours, in a relationship that was interrupted for two years (2011 and 2012), when the Italian signed for Ducati.
With the Japanese manufacturer, Il Dottore has achieved four titles (2004, 2005, 2008 and 2009), 53 wins and over 100 podiums.
After the period during which the #46 rider wore red overalls, the relationship between both parties has been getting stronger all the time.
In fact, a few days ago, a deal between VR46 Riders Academy - the multi-champion's young rider school - and the Japanese firm was announced, and Yamaha will become a sponsor and its main equipment supplier.