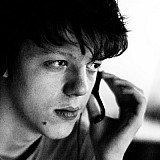 Yamaha rider Valentino Rossi reckons his former team Ducati has the bike to challenge for the top spot in the 2016 MotoGP season.
Ducati's Andrea Iannone was the pacesetter for much of the season-opening Qatar weekend and, while he crashed out of the race, teammate Andrea Dovizioso would end up finishing second behind Jorge Lorenzo.
Asked whether Ducati could mount a title challenge in 2016 on evidence from Qatar, Rossi, who finished the race in fourth, said: "Why not?
"I think Ducati is very strong. Why not. They are fast from the beginning to the end. They have, like we know, a very good top speed - but also in a corner they are very fast.
"I think Iannone, if he hadn't crashed, would stay [out front] until the end [of the race]."
2016 Qatar race not as good as last year's
The seven-time MotoGP champion also said that the 2016 opener was, perhaps, not as good as last year's, in which he beat Dovizioso to victory by two tenths.
"I hope for some more fight," he said. "Maybe was better last year, more overtaking - this year was more one behind the other."
Rossi did, however, say that the race proved the category's new tyre provider Michelin did "a very good job".
"It was a very fast race - faster than last year was already very fast," he said.
"Sincelerely, the pace was a surprise. It was a great pace - means that Michelin did a very good job and the [new] electronics are good."
Additional reporting by Oriol Puigdemont