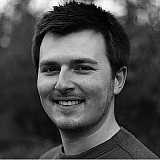 MotoGP legend Valentino Rossi doubted whether he could win again in the championship after rejoining Yamaha at the start of 2013.
That is the claim of Yamaha team director Massimo Meregalli, whose tenure began at the same time as Rossi embarked on an ill-fated stint with Ducati in 2011.
The seven-time champion returned to Yamaha two years later, but was short of self-confidence despite his enormous previous success, having taken just three podiums with the Italian manufacturer. 
"Even with all these victories, he questioned himself," Meregalli told Motorsport.com. "One of the first things he told me [joining Yamaha in 2013] was: 'I hope I'm still able to win'.
"After two tough years, it was natural for him to doubt. In the first year, it went so-so, because he found himself riding a motorbike that was not his.
"Little by little, he managed to build his own bike. Then he changed his riding style, he asked for a new chief engineer – and all of this is proving him right."
Dropping Burgess was correct
Rossi's decision to split with long-time crew chief Jerry Burgess, who had worked with him since his premier class debut in 2000, at the end of 2013 caused controversy at the time.                                       
But Meregalli says Rossi's performances since have vindicated his choice to take a gamble on joining forces with Silvano Galbusera from last year onwards.
"He was looking for new motivation," said Meregalli. "He says that at his age, it's down to the last detail.
"Before, he could afford to nail it with his talent or the insolence of his youth; now, the competition is incredible and every detail matters.
"So he told me: 'Having someone who's there, pushing me to improve, is crucial for me'. This decision shows he was right and is bearing fruit for him."
"I don't know when he'll stop"
Meregalli wouldn't be drawn on whether Rossi will continue with Yamaha beyond the end of his existing contract, which runs out at the end of 2016, saying: "Honestly, I don't know when he will stop.
"He has always said: 'As long as I am competitive, I'll keep going'."
Meregalli was talking to Motorsport.com France's Léna Buffa