Subscribe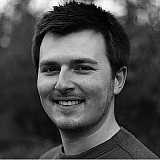 Valentino Rossi has criticised the "dangerous" Motegi circuit in the wake of Alex de Angelis' violent crash during the Japanese Grand Prix weekend.
De Angelis fell from his Ioda Racing ART machine at Turn 9 during FP4 at the Japanese track, and although no footage of the crash has been broadcast it is believed the 31-year-old hit a guardrail, suffering lung contusions and fractures to his vertebrae and ribs.
Having previously been in a "critical" state due to the discovery of intercranial bleeding after he was transported by air to the Dokkyo Hospital in Japan, De Angelis' condition has improved in the past days.
He is now "deemed to be in a stable condition, awake and oriented" according to the latest statement from the official MotoGP website, and has been joined in Japan by his father and brother.

Speaking about the circumstances of the crash, Rossi said that the presence of guardrails is a major safety concern at Motegi, highlighting that Pol Espargaro was also lucky to escape injury when he fell in the closing stages of the race.
"Alex crashed in the one place where it's difficult to expect a hard crash, because you go on the inside on the exit of one corner," explained Rossi.
"Motegi always has guardrails very close to the track, and where Pol [Espargaro] crashed was very dangerous. Tomorrow we will speak with the other riders.
"In the normal way, Motegi is quite safe, but at some points it can be dangerous, like the crashes for Espargaro and especially de Angelis."
"Impossible to have a completely safe track"
Andrea Dovizioso added that safety concerns from Motegi will be raised during the next meeting of the riders' Safety Commission, but pointed out that limited space presents a major obstacle to improvements.
"For us it's impossible to have a completely safe track 100 percent, we would need four times the space we use now for one track," said Dovizioso.
"We have to speak every weekend and improve the situation, because there is always a margin to improve. Where de Angelis crashed, there are a lot of these points at every track.
"We have to try and improve everything we can. The more space there is everywhere the better it is, but most of the time there is no space to improve the corner or the work [required] is too big."