Subscribe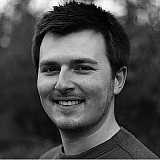 Valentino Rossi has confirmed that the cause of his crash in second practice at Brno was oil left by Dani Pedrosa's ailing Repsol Honda machine.
Towards the start of a session marked by crashes among the leading riders, Rossi lost the front end of his works M1 Yamaha at Turn 13, moments before Pedrosa suffered his own crash at the next corner.
Replays showed smoke coming from Pedrosa's bike immediately before his accident, suggesting that Rossi may have been a victim of the Honda rider leaking oil.
In a press statement, the 36-year-old confirmed this was indeed the case, saying: "Unfortunately Pedrosa had a problem with his bike and it lost some oil and I crashed."
Pedrosa in pain, but escapes fracture
While Rossi was able to continue on his spare bike, Pedrosa was ruled out of the session with foot pain as a result of his crash, although an examination by medical stuff revealed nothing was broken.
"I had a problem with the front fork which I didn't realise until some oil hit the rear wheel as I was leaning over to the right into Turn 14," said Pedrosa.
"The bike threw me off quite violently and I took a big knock to my left foot. I went to Clinica Mobile for a check-up and they performed an x-ray on my left ankle.
"Thankfully they confirmed there was no break or fracture, just a heavy contusion, so I will have some treatment tonight and see how the situation is in the morning."
Lorenzo the man to beat
Rossi, who ended the session fourth quickest, added that his factory Yamaha teammate Jorge Lorenzo, who set the fastest time of the day in FP1, will be the rider to beat at Brno this weekend.
"This afternoon was difficult for everybody because the track is very slippery and the amount of grip is very low and at the same time there are a lot of bumps, so every time I entered the corner I was pretty much at the limit," explained the Italian.
"At the end of the afternoon it went a bit better and I went into fourth position, but I have to recover a disadvantage, especially the one to Jorge, who seems to have the best pace."