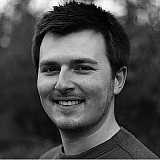 Valentino Rossi says there is work ahead of him if he is to beat Jorge Lorenzo in this weekend's Aragon Grand Prix, because his Yamaha teammate is a "little bit faster."
Lorenzo was unquestionably the rider to beat in the two practice sessions at the Spanish circuit, beating Honda's Marc Marquez by half a second in FP1 before going seven tenths quicker than nearest rival Rossi in FP2.
It means Rossi, who arrives at Aragon leading the championship by 23 points over Lorenzo, will need to step up his game if he is to prevent his main adversary closing the gap on Sunday.
"The start of the weekend was not so bad because we could start with a good basis setting and in this practice both me and Jorge were very strong," Rossi said.
"But Jorge was a little bit faster, so we need to continue to work and try to improve in some sectors just a little bit."
Rossi experimented with both rear tyre choices in the second session, the medium and the hard compounds, and says it's too early to know which will be the tyre of choice in the race.
"The tyre choice for the race will be very important," he added. "You can go with the medium or the hard, right now it's still too early to say."
Rossi also suspects that Honda is keeping its powder dry, with Marquez and teammate Dani Pedrosa not running the softer option rear tyre towards the end of FP2.
"We tried the softer tyre at the end of the session but our main rival didn't," said Rossi.
"If they had done so, they would have been at our level, but as long as we are able to fight with them on Sunday it's OK, because they are usually a bit stronger here."
Marquez: "Jorge a step ahead"
After finishing second in FP1, Marquez finished the day only fifth fastest, behind teammate Pedrosa and Tech 3 Yamaha's Bradley Smith as well as Rossi and Lorenzo, conceding the last named is "a step ahead" of the rest of the field.
"Today was a day in which we tried a lot of things out; with both the front and the rear, we ran hard and medium tyres in order to have a better understanding of their performance for Sunday," said Marquez.
"We also worked on the setup of the bike, which is an area where we still have room for improvement.
"We must also take into account that Jorge is riding at a high level; he rode two great sessions today and is a small step ahead of us."

Lorenzo: Yamaha much improved at Aragon
The Motorland circuit is traditionally seen as a Honda stronghold, the Repsol team having gone undefeated at the track since 2011 until Lorenzo's win last year in mixed conditions.
But the Spaniard believes that Yamaha's extensive test programme at Aragon has paid off, and that the works M1 feels better at the circuit than in the past.
"There's a big difference between how we have always felt here before and how we feel here now," said Lorenzo.
"The improvement is thanks to the work of the engineers, who improved the way the bikes work, so even at a difficult track such as Aragon we can be competitive."
Despite the improvements, Lorenzo isn't resting on his laurels, adding: "Our rivals don't sleep so, so they will be strong and tomorrow's pole [time] will be fast.
"We need to further improve the setting to be able to make an even better pace."