Get alerts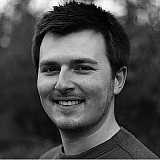 MotoGP legend Valentino Rossi says poor track conditions were to blame for Yamaha's subdued showing in the first two practice sessions at Termas de Rio Hondo.
The seven-time premier class champion was Yamaha's best-placed rider at the end of a day marked by an extremely dirty track surface, Rossi ending FP2 seventh fastest and a second off the pace of Marc Marquez.
Rossi explained that the Honda bike was performing much better in the tricky conditions, and that he expects the gap to close as the track gets cleaner.
"It was a difficult day for everybody because the track was very slippery, very dirty – especially in the morning, in the afternoon coming better but we were still in trouble," he said.
"In the end I did some good laps, but it looks like the lack of grip caused Yamaha to suffer a bit more.
"The Hondas are very strong – a little bit faster than us, and not just the two factory bikes but also [satellite riders] Miller and Crutchlow.
"Usually on a better [cleaner] track, the Yamaha is faster, so it looks like with a cleaner track we can be closer."
The forecast in Argentina is for possible rain on Saturday, but Rossi added he felt wet conditions would work against Yamaha.
"We hope for good weather tomorrow," said the Italian, "because if it rains, for sure it will have a big effect in qualifying, but then if it's dry on Sunday you will start with [the conditions of] today.
"This is the problem. If tomorrow it rains and Sunday it's dry, we'll have a very slippery track. So it's better that it remains dry."
Lorenzo in trouble
Lorenzo ended the second session down in 14th place, which puts him at risk of missing out on an automatic Q2 spot on Saturday if it rains.
The reigning champion said a miscommunication towards the end of the session that left him using old tyres was to blame.
"We expected the track to improve much more in the afternoon, but it was not like that," said Lorenzo. "Especially at the front, I didn't have the confidence to brake hard and enter the corner with speed.
"There was a big mistake with the communication, I didn't use new tyres at the end of the session when everyone else did. We can pay for it tomorrow if it rains. So we hope it doesn't rain." 
Additional reporting by Federico Faturos and Oriol Puigdemont