Get alerts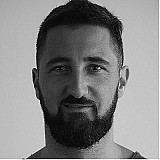 Valentino Rossi believes Maverick Vinales can be as dangerous an opponent as Jorge Lorenzo, and that he has no intention of sharing all his information with his new teammate.
The current relationship between Rossi and Vinales is good, but many in the paddock predict that the good rapport between the pair will change as soon as the Spaniard makes his first outing for Yamaha.
That will happen on Tuesday in the post-race test at Valencia, and from that moment, Vinales – who has helped Rossi to take some pole positions this year – will become his first enemy.
It remains to be seen how the pair's behaviour towards each other will change, and the messages that are exchanged in the pre-season and then more seriously in the first race of the 2017 season at Qatar.
"Vinales is on the same level as Lorenzo, in the sense that Jorge has more experience but Maverick is younger and can be just as fast," said Rossi.
"It will be very interesting to see him on the Yamaha and Jorge on the Ducati."
Contrasting the turbulence that has characterised the seven years of co-habitation with Lorenzo, the rider from Tavullia highlights the good connection he has for the moment with Vinales.
But at the same time, he is aware that the intra-team competition they will have could make that situation quickly change.
"I have a good relationship with Vinales, so I hope we can continue this way – a normal relationship between colleagues, with mutual respect," added Rossi.
"But at the same time, you will always have to keep some secrets, because he will become my first opponent."