Subscribe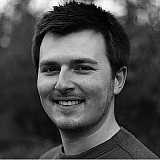 Valentino Rossi has chosen to file an appeal against the three penalty points he was awarded for his part in his clash with Marc Marquez in last weekend's Malaysian Grand Prix.
Combined with the previous penalty point he picked up for baulking title rival Jorge Lorenzo at Misano, the points Rossi accrued on his licence at Sepang demoted him to the back of the grid for next weekend's title deciding Valencia race, albeit with his points for finishing third intact.
However, if Rossi's lodging of the appeal is successful, it could mean that the penalty is lessened or rescinded altogether until the matter can be arbitrated by the Lausanne, Switzerland-based Court of Arbitration for Sport (CAS).
CAS will make a ruling on the suspension of the penalty by Friday 6 November, which will determine whether Rossi starts from his qualifying position, or from the back of the grid as decided by race direction in Malaysia.
A statement issued by the FIM read: "On the basis of Article 3.4.2, para 3 of the FIM Road Racing World Championship Grand Prix Regulations, Mr. Valentino Rossi has filed an Appeal against the decision taken by the Race Direction of the Shell Malaysia Motorcycle Grand Prix in Sepang, penultimate round of the FIM MotoGP Grand Prix World Championship, and confirmed by the FIM Stewards, to award 3 penalty points to Mr. Rossi following an incident on Turn 14.
"In appealing to the Court of Arbitration for Sport (CAS), Mr Rossi seeks annulment or reduction of the penalty. He further requests stay of execution of the decision in accordance with Article R37 of the Code of Sports-Related Arbitration.
"The FIM will not comment any further at this time."
Rossi has a seven point lead over Lorenzo heading to Valencia, meaning that a second place finish would be good enough for seal the title even if the Spaniard were to win the race - although that could remain provisional after the race pending what CAS decides.