Get alerts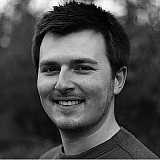 Valentino Rossi has admitted he was fortunate to pick up his title rival Jorge Lorenzo's slipstream in their epic qualifying duel at Motegi.
Having struggled for pace in practice, lagging behind Lorenzo by seven tenths in FP3, Rossi took a major step forward to secure second place behind the Spaniard in qualifying, missing out on a second pole of the season by less than a tenth.
But the points leader admitted that he was "lucky" to gain time riding in Lorenzo's slipstream, a state of affairs he described as normal for the rapid-fire two part qualifying format.
"A lot of the time, I'm in the same situation as Jorge – doing a good lap but bringing three or four [riders] in my slipstream and bringing them in front of me," he said.
"With this style of qualifying, you have your eyes open to what's happening. But it's normal, it happened a lot of times, and this time I was lucky to be in the right place.
"When I saw 43.8 on the dashboard, I thought it was enough for the pole, and I was very happy, but then I arrived at parc fermé and the mechanics told me second!"
Lorenzo, who secured a fourth pole of the year, meanwhile said he would have to think more carefully about strategy in qualifying in future.
"It's a bit of a pity, even though I was on pole position because I was always fastest with a little gap," said Lorenzo.
"But then [Yamaha] improved the setting of the bike which will have helped [Rossi] to improve the laptime, and then on the second tyre following me helped him to be a little bit faster.
"We made a little mistake with the strategy and we have to learn from it, learn to be more clever in future."