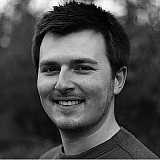 Valentino Rossi has revealed that he would not consider an eighth premier class MotoGP title to be the most special of his career were he to win this season.
After years of being out of championship contention, Rossi leads this year's title chase by 13 points from Yamaha teammate Jorge Lorenzo at the halfway stage after a remarkably consistent first part of the season.
The 36-year-old expressed his satisfaction with the way he rebounded from injury in 2010 and his barren two-year spell at Ducati to re-emerge as a winning force at Yamaha.
It was a dream for me when I was very young to ride the 500cc two-strokes, so 2001 remains very important.

Valentino Rossi on his most special title
"First of all, I'm very happy to be fighting for the championship because it's a long time since I last won [the title] in 2009," said Rossi ahead of this weekend's Indianapolis round.
"I've had difficult times since then with my injury and the difficult seasons without good results with Ducati.
"Step-by-step with Yamaha I was able to be stronger and stronger, and it's been a great season because the level is so high. I will try to the end."
But, asked if the long and tortuous road back to being a championship contender meant a potential eighth title would be the most cherished of his career, Rossi surprised with his response.
"No, because 2001 was the last championship with the 500cc two-strokes, and it was a dream for me when I was very young to ride the 500," the Italian explained.
"So that remains very important, and 2004, the first season with Yamaha."