Get alerts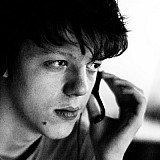 MotoGP championship leader Valentino Rossi has played down the size of his lead over teammate Jorge Lorenzo in the standings.
Rossi and Lorenzo are separated by 12 points with six races to go and a total of 150 points left to play for.
"After 12 races, it's just 12 points [between us]," Rossi said. "And 12 points is nothing."
The biggest cushion Rossi enjoyed over his teammate this year was 20 points after four GPs.
After slowly edging closer to the Italian, Lorenzo had finally drawn level with his win at Brno, only to drop back again at Silverstone.
"I think, for sure, race by race the situation will become a lot more difficult, more hard," Rossi said. "We will have to concentrate for on the fight for the championship than for race wins."
Yamaha duo set for close Misano battle
The Misano World Circuit Marco Simoncelli has been tipped as a possible site of a close battle between Lorenzo and Rossi, who both took three San Marino Grand Prix wins for Yamaha since the race's return to the calendar in 2007.
"When I won the three times that I won, I always fought with Jorge," reigning race winner Rossi said. "When he won, I was a bit further behind.
"We have a very different way to race between me and Jorge. Usually, when he's strong, he's very fast from the first corner and after that. it's difficult to try and fight. But, yes, it can be a right track for a good battle."
"I hope it can happen," Lorenzo added. "Valentino here is very fast and it's his home track, but it's one of my favourite tracks and I'm motivated to be very quick. A good fight till the end could happen and I'm prepared for it."