Get alerts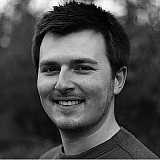 Moto2 frontrunner Alex Rins insists that being under consideration for a step up to MotoGP next season acts as "motivation" and is not a source of pressure.
The Pons rider is thought to be on the radar of a number of premier class teams for 2017, with the Tech 3 Yamaha squad – which has at least one vacancy following Bradley Smith's decision to sign for KTM – in particular thought to be a likely destination.
It follows on from Rins' outstanding rookie campaign in Moto2 last season, although the young Spaniard has had a somewhat shaky start to his sophomore intermediate class campaign with an eighth place finish in Qatar and a fourth place in Argentina to his name so far.
"It does not mean any pressure being followed from MotoGP," Rins told Motorsport.com. "For me it is a motivation that big and important teams are looking out for you."
Asked specifically if there had been any contact from Tech 3, he added: "This is just the second race, and it's too early to discuss these kind of things.
"If there were to be any approach, they would contact my manager and he will decide when to tell me."
Moto2 crown makes little difference
While Rins says winning the Moto2 title this year is his main objective, he doesn't believe whether he manages this will directly affected his chances of a step up to MotoGP in 2017.
"It is true that arrive to MotoGP with a championship under your belt is very important, but at the end I think that a championship doesn't decide anything," he said.
"The important thing is to try and have a good season, and later, with all the effort we have done during the season and depending on the results, at the end the championship will arrive or not.
"It is one of my targets to get the championship, but we have to take it step by step and do things right," he added.
Interview by Federico Faturos