Subscribe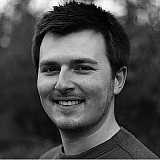 Pramac Ducati rider Scott Redding admits he was "naive" about the issue of fuel consumption during the MotoGP season opener at Qatar.
The Briton finished his maiden race outing aboard the Ducati Desmosedici GP15 in 10th place, losing ground at the first corner and struggling with a leaner fuel mixture than he had used previously.
Reflecting on the Qatar weekend, Redding conceded he should have paid more attention to getting his fuel consumption problems under control earlier in the weekend.
"In practice I didn't think about saving fuel, or worrying about fuel consumption – honestly, I didn't give a shit, I just wanted to make the lap time!" he admitted.
"Being a bigger rider you use more fuel, it's normal, so I shouldn't have been so naive and I should have worked more on that area, which I will do this weekend [in Argentina].
"Here's not so bad [for fuel consumption] but if we can improve it, it'll be easier for me to make the lap time."
Braking issues
Further elaborating on where was losing out to factory Ducati rider Dovizioso, who finished the race in second, Redding also said he experienced trouble hitting his braking points.
"Most of [the time loss to Dovizioso] was [on the straights], but some of it was just a different riding style," explained the 23-year-old.
"During the weekend I tried to brake where I was doing in the test, but I couldn't do it. [Dovizioso] was braking a lot earlier than me but managing to keep the speed [through the corner].
"Something I need to try and keep an eye out for is to not brake too late and overload the front Michelin."
Redding also admitted that the preceding three-day test at the Losail circuit didn't play into his hands, and that the limited track time on offer in Argentina will benefit him this weekend.
"For me having less track time is an advantage, because I'm quite good out of the box," he said.
"During one week of testing, everyone gets faster, and I find it hard to keep improving. It should be better for everyone to have more limited track time."
Additional reporting by Federico Faturos