Get alerts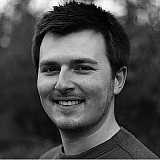 Scott Redding says he has come to terms with the fact he is set to miss out on an upgraded Ducati bike to his Pramac teammate Danilo Petrucci.
The British rider has been engaged in a private battle with Petrucci since August's Brno round, with the rider scoring the most points (excluding a dropped score) receiving a fully up-to-date GP17 bike for next season.
As it stands however, Petrucci enjoys a comfortable lead over Redding in this battle, having scored 41 points since Brno compared to Redding's 19, before dropped scores are taken into consideration.
While not totally ruling out the possibility of overturning the deficit in this weekend's final race in Valencia, Redding says he has already "accepted" the outcome following a difficult race at Sepang, where he scored one point.
"I really could have done without the result in Malaysia," said Redding at Valencia. "I pulled a few points back, and I felt I was in contention, but after there I feel like the points difference is too big.
"It's not impossible, but the odds are against me. I need to finish in a good position; the problem is Danilo will not be too far behind to make the gap and the difference [in points]."
"I would say I've accepted [not getting the GP17]. If I don't get it, I'm already ready for 2017."
GP16 still good upgrade
However, Redding believes the GP16, which was won two races this season, will still be a bike capable of fighting for top positions in 2017.
"The bike won the last race [in Malaysia with Andrea Dovizioso], and it won in Austria [with Andrea Iannone], it's been on the podium multiple times," he said.
"The main [difference to the GP15] is the engine. If we get the same power they have this year, there's no reason why that bike can't challenge again for top five, top six results."
The Gloucestershire rider also admitted that the race for the GP17 has caused him to adopt a more conservative mindset, as the fear of failing to score points has taken hold.
"In Malaysia I was thinking I can't lose any points," he added. "After I got nothing in the first race [Brno], nothing in the second, nothing in the third… I thought 'I cannot lose points'.
"People say 'why didn't he try to beat him?' I was trying, but I was on my f**ing limit. And then what happens if I crash and get no points and he takes even more of an advantage?
"So it's a difficult situation, but after the first three races I knew it would be tough to bring it back."
Additional reporting by Oriol Puigdemont