Get alerts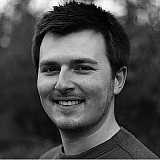 Scott Redding has denied he has already signed a deal to replace Sam Lowes at the Aprilia for 2018, saying he is still weighing up his options for his MotoGP future.
Lowes' manager Roger Burnett confirmed on Friday that Aprilia moved to terminate the British rider's contract a year early off the back of a disappointing first half of the season.
The move paves the way for Redding – who has lost his Pramac Ducati ride to Jack Miller for 2018 – to take Lowes' place at Aprilia alongside Aleix Espargaro next season.
But Redding remains adamant he has yet to put pen to paper on a deal, even if he admitted he has been in touch with the Noale-based firm about joining the team.
"I have been in contact with them, but there is nothing on paper," Redding told reporters on Friday. "It's not done and I'm not sat with my feet in the air like 'ok, job done'.
"I saw that this morning, everyone's like 'you signed,' I said 'what the f*** are you on about, I haven't signed anything!' I only heard this morning that Sam's not staying at Aprilia.
"Now I have to make a decision. I do have contact with them, but nothing is agreed. I have to make the right decision and it's really important for me to make the right decision."
Marc VDS also an option
Redding said his other option to stay in MotoGP would be to rejoin Marc VDS, where he raced in 2015, and said that both the Belgian-owned team and Aprilia had their positives and negatives.
"Going back to Marc VDS, I know the team, the Honda is quite competitive - a bike that I struggled on in the past because of my size, but now different engine, different tyres," he said.
"Aprilia is a new project, the bike is getting better and I believe, as a factory team, they will develop. The bike hasn't stopped growing. That, for me, is something that's important.
"I've always liked to develop bikes, in Moto2 when I fought for the championship - two years with that Kalex, [improving] a little bit here, a little bit there.
"I like that, it motivates me, not going testing and there's jack s**t to test.
"It's hard. Before I didn't have a decision, and now I have a choice. I want to make results, and I need to find the bike that suits me to make those results."
Additional reporting by Casper Ferwerda