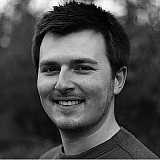 MotoGP legend Wayne Rainey says he thinks Jorge Lorenzo is the favourite in this year's title battle with Yamaha teammate Valentino Rossi.
Three-time champion Rainey, who racked up three successive 500cc titles for the Japanese marque in 1990, 1991 and 1992, thinks that Lorenzo would be his pick because of his raw speed – but added that superior pace doesn't always translate into success.
"If I was a betting man, I would have to lean toward Lorenzo because of pure pace," Rainey told MotoGP.com.
"But in motorcycling racing it doesn't always go to the fastest guy. It could be a wet race, anything can happen."
The American added: "Lorenzo gets excellent starts, which gets him out of trouble. Rossi needs to get better starts. These races can be won in the first laps, you have to go win them from the start.
"But I think Rossi is right where he wants to be and ahead of where he thought he would be. He just has a lot of desire at the moment."
Mistakes the deciding factor
With nothing to separate Rossi and Lorenzo at the head of the standings with seven races remaining, Rainey also thinks that one mistake by either contender between now and the end of the year could spell disaster for their title chances.
"It's going to come down to both knowing right now that if one makes a mistake it will probably cost them the championship," he said.
"They have to keep pushing to force each other to make a mistake. I think that's what it's going to come down to."