Get alerts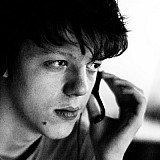 Phillip Island will remain the venue of MotoGP's Australian Motorcycle Grand Prix until 2026, it has been confirmed.
The announcement was made by John Eren, the Victoria Government's Minister for Tourism and Major Events.
The Phillip Island race has been part of the MotoGP schedule in 1989-1990 and then from 1997 onwards, with 2016 set for the 22nd edition of the event.
During its tenure, the track has produced a number of memorable premier-class races, including last year's showdown, in which the top four riders were separated by just over a second at the chequered flag.
As part of the announcement of the race continuing until 2026, it has also been confirmed that the Phillip Island round in the World Superbike championship has been extended for one year past that - 2027.
"The Australian Motorcycle Grand Prix and the FIM Superbike World Championship have a strong history at Phillip Island, and have become part of the Island's fabric," said Dorna's Carmelo Ezpeleta.
"I am delighted the Victorian Government has decided to continue this longstanding, mutually beneficial relationship."