Get alerts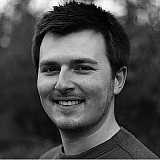 Pramac Ducati rider Danilo Petrucci has defended his actions in the season-closing Valencia MotoGP race, saying letting by Valentino Rossi did not help his compatriot "that much."
As punishment for the controversial clash with Marc Marquez during the preceding race at Sepang, Rossi was forced to start from the back of the grid for the Valencia title decider.
The 36-year-old soon carved his way through the field up to fourth place – where he would ultimately finish, as teammate and bitter rival Jorge Lorenzo won the race and the championship.
Petrucci in particular offered Rossi little resistance, running wide at Turn 2 on the seventh lap to allow Rossi, as well as Bradley Smith, to pass.
But Petrucci insists it would have made no difference to the outcome had he made a more concerted effort to hold Rossi at bay – and that he didn't want to be a "hero".
"It's not like it helped [Rossi] that much," he told Motorsport.com. "And I like I said many times, I would also have let Jorge through.
"I did not want to be a hero, keep Valentino behind me for two laps and hinder him for nothing. It wouldn't have changed anything; in the end he would have passed me anyway."
While FIM President Vito Ippolito said the Rossi-Marquez controversy had "poisoned" the atmosphere within MotoGP, Petrucci said he felt it didn't change much for the majority of the riders.
"I believe it only concerned those directly involved," said the Italian. "It hasn't changed the relationship between the riders who weren't involved much.
"So next year everything should be normal, at least for those who weren't involved."
Breakthrough season
In his first season on Ducati machinery after three years spent towards the back of the grid, Petrucci produced a convincing campaign, establishing himself as a regular presence in the Top 10 and scoring over double the points of Pramac teammate Yonny Hernandez.
Petrucci's best result of the year came in miserable conditions at Silverstone, where he took a superb second place and at one stage appeared on course to stage a spectacular upset and deny Rossi victory.
"My objective was to try to finish every race in the points and I ended up in the Top 10 at practically every race," he said.
"And then at Silverstone, I took advantage of the chance that came to me. I'm glad, because I achieved my targets."
Asked what his goal for next year aboard the Desmosedici GP15, he added: "It would be good to be more comfortably inside the Top 10.
"This year, I lacked a bit of experience to stay with the leaders, but next year I will have a bit more experience and this will help me to progress."
He may not have featured towards the top of the timesheets in last month's post-season Valencia test, but Petrucci admits it will take time to adapt to next year's Michelin tyres and standard electronics.
"Almost everything is new," he said. "The Michelin tyres require a different riding style that we are in the process of getting used to.
"It's the same with the electronics, which are not at the level we're used to from this year. We've got work to do, but we've only had two test sessions.
"Maybe we can take advantage of these differences next year and throw up a few more surprises."
Interview by Matteo Nugnes