Get alerts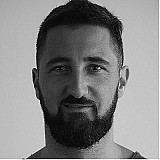 Sports management company Wasserman has announced that from now on it will manage Honda MotoGP rider Dani Pedrosa.
Using the profile of one of its agents, the Los Angeles-based organisation, which also works with rallycross and gymkhana star Ken Block, announced on Thursday the arrival of Pedrosa, who has been under the Wasserman umbrella for a few months.
This is the latest change the Spaniard has carried out in an attempt to find the stability he has been chasing for some time, and that has led to several moves over the past years.
The first of these took place at the end of 2013, when Pedrosa decided to part ways with Alberto Puig, his long-time manager and the man who took a chance on him in the Movistar Actica Cup, that series that Telefonica created to find new talent in motorcycling.
A season later it was Mike Leitner, his long-time chief mechanic, who moved on and now leads KTM's technical division, just like several other mechanics who have shared the works Honda garage with the Catalan.
"We have basically formed our team with the people who were with Dani previously," admitted Pol Espargaro, who will ride for KTM in 2017.
Another man who will not be with Pedrosa in 2017 is Daniel Petzold, his telemetry engineer, who has decided to quit MotoGP.
However, the biggest change will be that Ramon Aurin, who had replaced Leitner, will be in charge of coordinating Jack Miller's garage after three years with Pedrosa.
The Catalan's new crew chief for 2017 will be Giacomo Guidotti, who engineered Scott Redding this season at Pramac Ducati.