Get alerts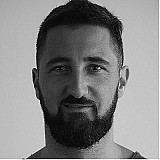 Dani Pedrosa admits he is relieved to put what he terms as a "horrible" 2016 MotoGP campaign behind him.
In terms of statistics, this has been Pedrosa's worst season since he made his debut in the MotoGP championship in 2006.
After suffering in Valencia his second DNF of 2016, his points tally stopped at 155, a figure that left him in sixth place in the standings - 143 behind champion Marc Marquez, his teammate at the works Honda team.
Despite his difficult season, Pedrosa was still able to keep alive his record of winning at least one race per year with his victory at Misano, one of three trips to the podium all year.
The year was a bitter pill to swallow for the Spaniard, who was very fast at the end of 2015 (he won two of the last four races) and who, unfortunately for him, ran into difficulties with Michelin's tyres.
The Catalan, because of his low weight (below 60kg), was one of the riders who were most affected when the French manufacturer made its tyres harder as a counter-measure following the scares with Loris Baz and Scott Redding, whose rear tyres delaminated.
"It has been a very difficult season, where I didn't find my place. I have finished very few races and a lot of them in low positions," said Pedrosa. "I've had bumps before, but they were at specific moments.
"This time it has been more constant. There isn't a single reason, but it's obvious that I struggled more to adapt to the tyres. Michelin will also have more experience in 2017 and will do fewer experiments.
"The most important thing is the feeling, knowing that you can perform on the bike. Sometimes I had a good feeling, like at Misano, but other times it was horrible."
Next season, Pedrosa will have a new chief mechanic in the form of Giacomo Guidotti, who spent 2016 alongside Scott Redding at Pramac Ducati.
The Spaniard's current crew chief, Ramon Aurin, will move across to Jack Miller's garage.