Get alerts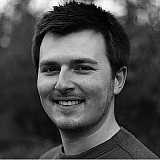 Dani Pedrosa says his return to the MotoGP podium in last weekend's Catalan Grand Prix justifies his decision to undergo forearm surgery and miss three races earlier in the year.
The 29-year-old finished third behind Yamaha riders Jorge Lorenzo and Valentino Rossi in Sunday's race at Barcelona, taking his first top three finish since last season's Valencia finale in his third race back after undergoing an "aggressive" operation to cure arm pump in April.
During the post-race press conference, Pedrosa said that he was feeling "better and better" physically, and that the result vindicated the decision to take time out to remedy his condition.
"I had to take some hard decisions and everything seemed against me," said the Spaniard. "But I followed my heart, which was the right thing to do.
"Every race I feel better and better, so it is clear that I have a positive progression for my physical progression, and also I'm getting more confident and attacking more.
"I knew if I couldn't recover my arm, there was no meaning for me to race in a situation where I cannot grab the handlebars and be focussed fully on riding.
"That's why I stopped [after Qatar], because I couldn't continue that way – I needed to keep clear the future of my racing activities."
Honda lagging behind Yamaha
Pedrosa also spoke about Honda's performance deficit to rival manufacturer Yamaha, which has won all but one race of the 2015 campaign, highlighting the RC213V's weakness in the latter part of races.
"Obviously we are far from [Yamaha] in race pace, but we cannot do everything in one day and we know we have some problems," he said.
"The first three laps I lose already many seconds [to the leaders], but the biggest difference is the middle to the end of the race. We can't make the bike work and accelerate as we normally do.
"There are tracks that will suit us a little better than this one, so little by little we hope to get closer and learn more about how to improve the bike."