Get alerts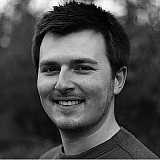 Dani Pedrosa admits he isn't feeling "super strong" ahead of his return to MotoGP action in Valencia after his three-race injury layoff.
The Spaniard will be racing this weekend for the first time since September's Aragon race, having broken his right collarbone and suffered fractures in his foot and leg in a violent practice crash at Motegi.
That ruled him out of the Asian-Pacific triple-header, with Hiroshi Aoyama and Nicky Hayden taking his place on the vacant Repsol Honda machine alongside Marc Marquez for the last three races.
While not yet back to full fitness, Pedrosa says the fact that Valencia is mainly made up of left-hand corners should help him get back up to speed faster.
"The first two weeks were the hardest because of the collarbone, also because of the right leg and left foot, I wasn't able to move," said Pedrosa. "To have three injuries in one crash was quite a lot.
"But, looking how it happened, I think it was ok, because the crash was quite big. In the legs I didn't have to do any surgery or anything, just rest.
"For sure I'm happy to be here and I'll try tomorrow to see how the feeling is.
"I'm not feeling super-strong at this time, but I hope I can ride, and the track is mostly left [turns], so I can hope this can be a little bit [of a] benefit."
Pedrosa, who will stay with the Repsol Honda team for a further two years, denied that missing the last three races had dented his confidence ahead of next season.
"The confidence for next year is there, because everyone starts from zero and you have to build confidence again on the riding, and do a lot of work preparing for next season," he said.
"So it doesn't have to be related to [my] feelings right now."