Get alerts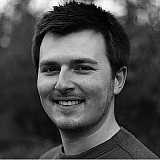 Marc Marquez has revealed he believes his Repsol Honda teammate Dani Pedrosa is the most naturally talented rider on today's MotoGP grid.
During their three-year stint together as works Honda riders, Marquez has had the clear measure of Pedrosa, who despite a competitive resurgence towards the end of 2015 has taken only six wins since being partnered with the two-time champion.
But Marquez believes that Pedrosa's small 5'2'' (1m58) frame puts him at a major disadvantage relative to his competitors, not least because it makes him more prone to injury.
"If we talk about pure talent, Dani is the best of us all," Marquez told Speedweek. "He's the smallest rider and he has to deal with the power of a MotoGP bike.
"Just for that, he deserves respect, and he's very good when the track goes from being dry to wet.
"His physique has sometimes hindered him. Accidents often lead to injuries that can make him more cautious."
Pedrosa's style fastest
Marquez added that his own aggressive riding style was modelled on that of Pedrosa when he first made the step up to MotoGP, even though it does not come naturally.
"Dani showed me how to ride a MotoGP bike," said the 22-year-old. "You must be aggressive, take the corner and see what happens on the brakes.
"Instinctively, I would use a more rounded riding style, but Dani's style is faster."