Get alerts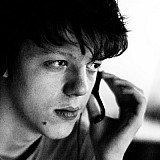 Honda rider Dani Pedrosa admits that the MotoGP Qatar opener was "not a good race" for him - and that he needs to find more pace.
Pedrosa finished the first race of the campaign in fifth, almost 12 seconds down on the leading group that included teammate Marc Marquez."
"Today... not a good race, not the best beginning." he said after the grand prix was over.
"Unfortunately I was not fast all weekend, but I more or less knew I had not a great chance today because all winter I was not in a correct pace, I was always struggling with the bike and couldn't find the right setting during the winter and the right feeling to be fast."
Pedrosa, like Marquez, believes he is in a better shape now than he was during Honda's difficult off-season, but confirms there's still a lot more speed to be found,
"We improved a lot the pace from test to this GP and we jumped quite many positions, but already we see from the first practice that the gap with the leaders is too big.
"I learn more about the bike, I have more experience with the new bike and basically trying to get more speed for the next GP.
"At this moment I have not the correct setting to feel fast in the bike, so I need to do some changes so I can develop more speed around the track."
A silver lining
On a more positive note, Pedrosa confirmed that the arm pump injury that sidelined him for three races in 2015 and appeared to threaten his career was not a major issue in Qatar.
He said: "Today in the race I knew I had a tough race in front but the positive thing is that the arm works quite well and this is one of the toughest [races] for me, for this reason."
Additional reporting by Oriol Puigdemont