Get alerts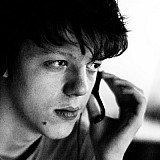 Honda factory rider Dani Pedrosa has said that Michelin opting for "harder and harder" tyres was partly to blame for his struggles early in the 2016 season.
Pedrosa significantly trailed teammate Marc Marquez in Qatar and Argentina – and the story has so far been no different at COTA, with Marquez topping qualifying and Pedrosa languishing down in eighth, 1.2s off the pace.
Elaborating on the cause behind his troubles after the session, Pedrosa said: "It's quite simple – basically, I'm trying set-ups all the time, we are not changing chassis or any parts on the bike.
"If I get some grip, I lose turning; if I get some turning, I lose entry; if I get grip, I have other problems. I never find the correct balance."
The Spaniard went on to say that a move to progressively harder compounds by tyre supplier Michelin could be the reason behind his pace deficit.
"The reason, more or less, is because I'm struggling with the rear tyre. Last year when we started testing Michelins, I was always fast and I was in front in the timesheets.
"[The tyres] become just harder, harder, harder, harder, as a construction, as a compound, as a pressure."
Weight difference
With the Spaniard reportedly weighing-in at a well-below-average 51kg, he added: "Obviously, in the grid, there are many more riders where the weight is very high compared to mine.
"The tyre became a very stiff tyre. This afternoon I try the hard compound, the tyre that is working for the top riders, but I couldn't make any better [laptime] than 2m08s.
"I cannot get temperature, I cannot get any load on the tyre. So I had to go back to the softer specification, [with] which I also struggle with spin.
"Obviously, I am running the same tyre pressure, because it's forbidden to touch – I'm running the same construction as a guy who is working with 80-85kg.
"Every time they change the tyre, I am going backwards compared to the top, in the laptimes."
Pedrosa did concede, however, that he needed to up his pace irrespective of tyre compounds.
"I need to improve my riding – obviously. It's not that I put all the things down to the tyre. But if you ask me, this is the situation – and we are working.
"Today was an eighth place, tomorrow we try for better."
"No choice" but to race with soft rears
Having struggled to get any pace out of the medium rear tyre compound that Michelin brought in on Saturday, Pedrosa said he will be sticking with the soft for the race – despite the severe degradation the compound has demonstrated earlier this weekend.
"I cannot even think about [degradation] concerns. I have no options. How it is, it is – and we will have to get through the race with that tyre.
"How it looks at the end, how it will be, I cannot guess. I just need to improve my laptime – later, if the tyre looks good or bad, it'll be a secondary problem. I just need to go faster."
Asked whether he felt that Michelin built a tyre that only suited a specific manufacturer, the Spaniard quipped: "I can only answer that they are not building a tyre for me."
Additional reporting by Oriol Puigdemont